Prister
This client is a new toy importing start-up. Unlike other importers who values more about business, our client wants to promote toys that help our children explore, learn and grow. They believe in what Albert Einstein believes in "Play is the highest form of research". And through this website, they want to spread across this idea to the outside world.
Hong Kong's Most Outstanding Service Awards
Our whole team were delighted with the nomination and win of Hong Kong's Most Outstanding Service Awards. We were proud for our service to have been recognised by our clients and we will keep it up!
ED Design Limited
ED DESIGN is a creative and design-led, design firm which commits to developing sustainable, cost-effective solutions. We aim to bring together creative design solutions to our clients. We have a diverse portfolio of works with projects internationally ranging from Hong Kong to some other Asia countries.
HKDA Global Design Awards & awwwards
It is our great honor to be recognized by 2 international awards. The first one is an established cross-disciplinary design competitions in the Asia-Pacific region - Hong Kong Global Design Awards. The second one is the awwwards, a website Awards that recognize and promote the talent and effort of the best developers, designers and web agencies in the world. They have presented an opportunity for us to further improve our future work through different reviews and appraisal!
Interdeco Design Limited
Interdeco Design is an award-winning interior design company in Hong Kong.

Our dedicated designers and project managers in charge of each business sector who lead the team to bring the conceptual ideas into real life. All of us expertise in a specific sector and aspect of the business to ensure delivers the best of the best, professionalism and commitment to every project. 
Paisano's Pizzeria App
Paisano's was established in 1982 and arrived Hong Kong in 2009. Paisano's Pizzeria introduced the 24" Pizza to Hong Kong as well as Pizza by the Slice. It remains a place for the locals to enjoy our freshly baked pizzas and pasta at local food prices.
OUHK - Go Further
Young, dynamic and innovative, the Open University of Hong Kong (OUHK) is committed to preparing students for a fulfilling life and career through our professional and versatile curriculum as well as helping students develop core values of fairness, integrity, perseverance and innovation.
Facebook Management - CCAV
Since our client aims to provide different types of new products to their customers which can enhance the enjoyment of life and make life more fun. Let's see what can we do to create an image of a nice helper and friend for their customers.
Leisure Plus
Established in 1997, Building and Design Solutions ("BDS") is primarily focused on architect and designer needs for projects,wholesale and retail (bathroom and kitchen for office, commercial, hotel, hospital, residential, airport, etc.). We also provide free design consultancy services, logistics, technical support and installation (for kitchen only). We are the distribution agent of the well-known Japanese sanitary ware brand, TOTO, and the high-end German sanitary fittings brand, KEUCO.
Google Ad - Po Leung Kuk Kindergarten
Provide a solution about online promotion with Google Ads, by setting out the target audience and designing banners to run a half year advertisement.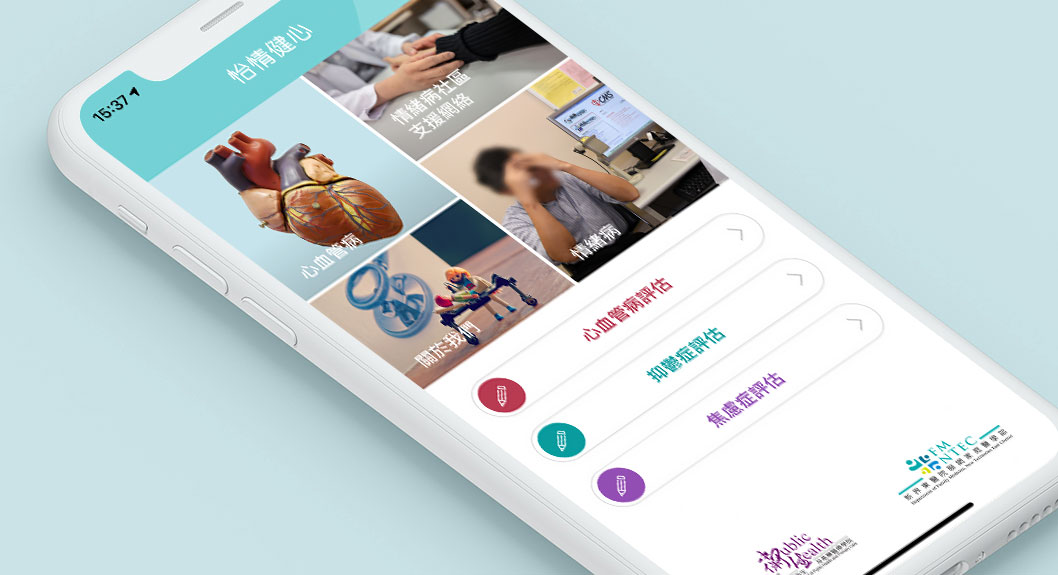 怡情健心 APP
"怡情健心" is an app offering knowledge of cardiovascular diseases, depression and anxiety disorder, and tests to assess your risks of having the mentioned mental illnesses.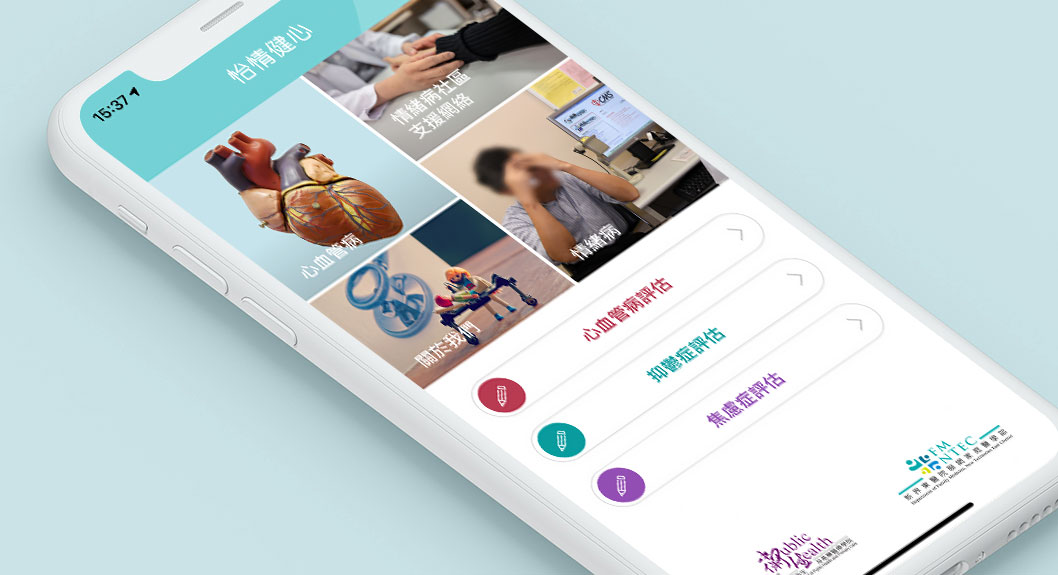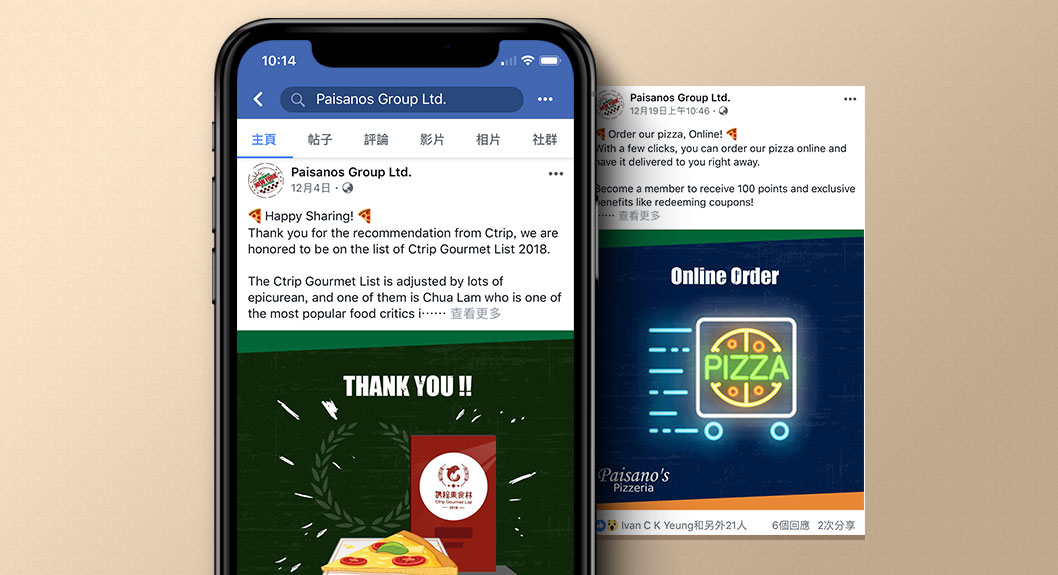 Facebook Management - Paisano's Pizzeria
As our client is a catering company, it is certain that we will promote their food and beverages through the social platform. Except this, let's see what can we do for them to increase its exposure through different social platform.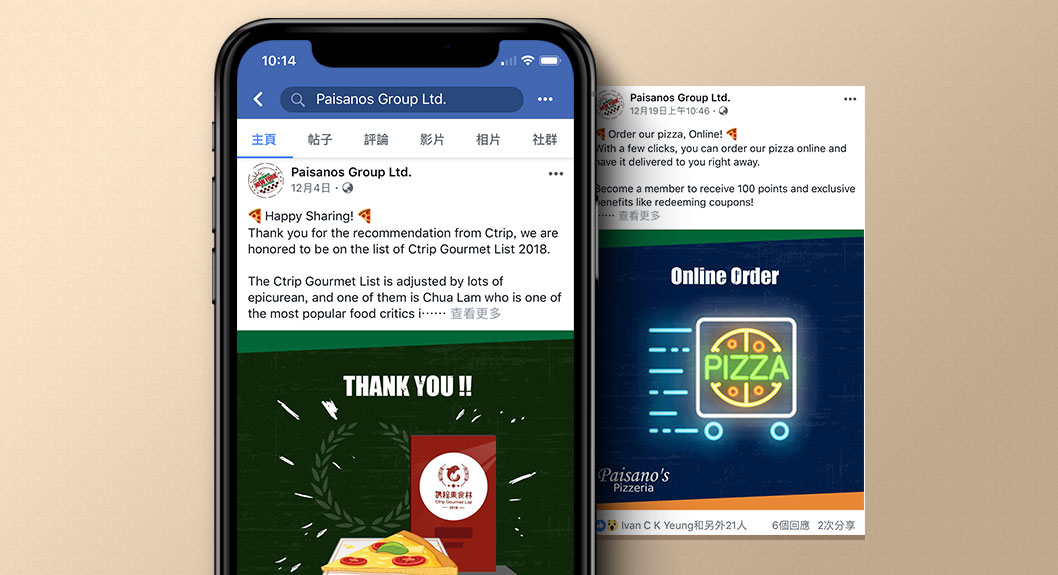 Maxgroup
Max Group was founded as a trading company in 1994. Today, Max is a vertically integrated footwear company with business expertise and coverage ranging from design, product development, manufacturing, brand management, global distribution, retail channels and e-commerce, offering a one-stop shop services to our international partners.
Lucky Zone Development Ltd.
Lucky Zone Development Ltd. (set. 1990) is a renowned corporation paving for high quality sleepwear and casual wear manufactured in China and Bangladesh. It carries out efficient massive production and delivers product on timely basis to clients, be them large or small, with highly competitive pricing.
AwesomePlus
Awesome is an integrated message app with multiple fun interactive platforms. You can log in awesome with your phone number and connect with facebook account. Through this app, you can chat, subscribe news, play online games, have a pet mate and and share your stories on your wall. Awesome merges information, entertainment and social communication into one to bring users a more convenient interactive experience.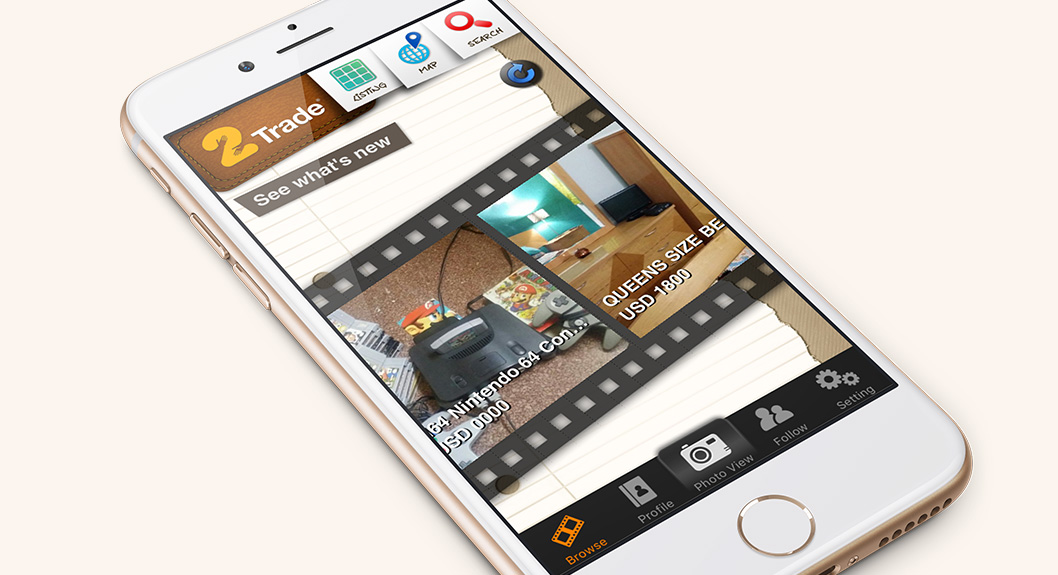 2 Trade mobile app
2Trade is a simple and efficient app to trade your new or used items with others nearby, localised or even globalised for FREE, which is no administrative or advertisement fee will be charged.There is no limitation to the amount of items uploaded by an account. Users can upload a bunch of items when they are free and group some under the basket of "offline".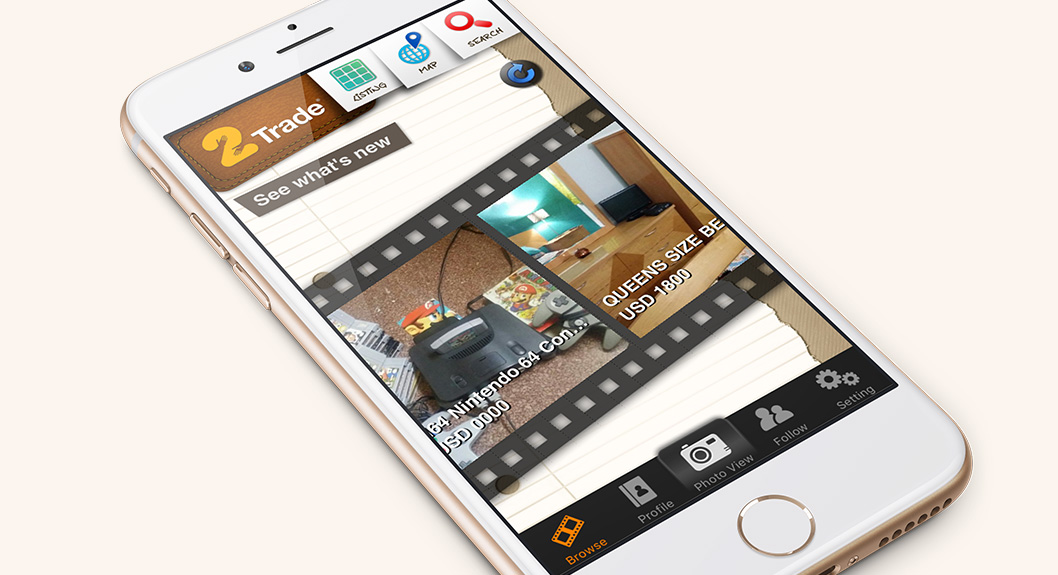 Advance Denim Limited
Advance Denim strive to become the best denim mill in the world. They are passionate about helping business through innovative products and Technologies.
They provide innovative and high-quality products and make the best denim for customers, associates, and partners. They keep investing in new machines and technologies because they care about the needs of our customers.
Canon Corporate Newsletter
The second issue of the Canon Newsletter, which showcases wonderful recent events as well as its focus for the coming year. Through this newsletter Canon hope to enhance communications between Canon Hongkong and all Canon valued partners.
Arts Plus
Our values at A+ is to provide a stimulating learning environment where children are inspired to learn. Through interactive and play-based activities; we dedicate ourselves in fostering children's intellectual, emotional, social and artistic development through fun, educational, play-based activities. Our children deserve many opportunities to experiment, explore, learn, observe, play and grow.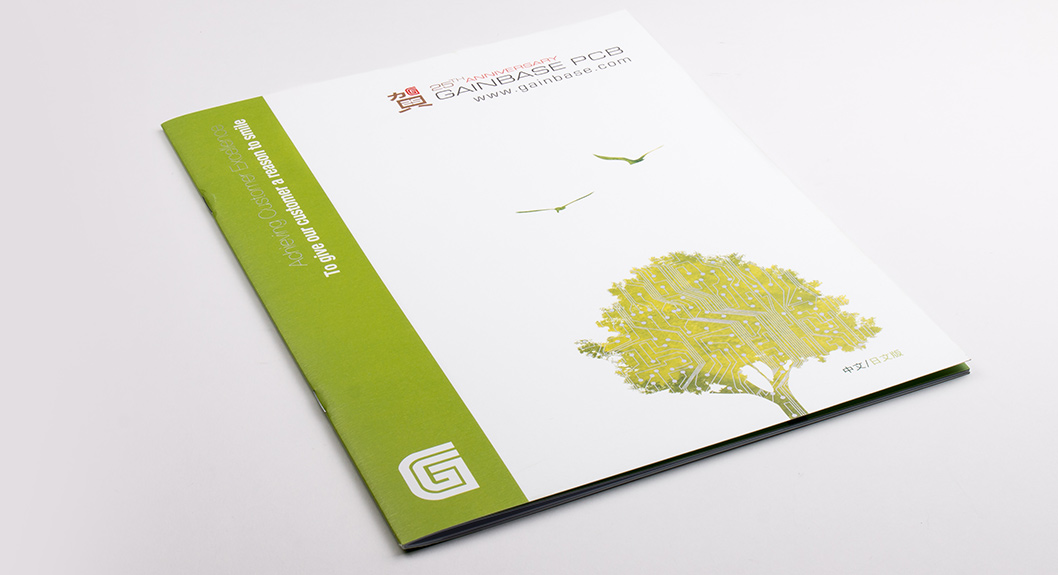 Gainbase PCB Brochure
We tailor made a tree with PCB effect overlay on it, FSC and Antalis Rives Collection paper is proposed. Hot stamping of subtle typography is designed in the inside cover page to deliver the company vision. A leaf design to clip namecard is designed at the back cover.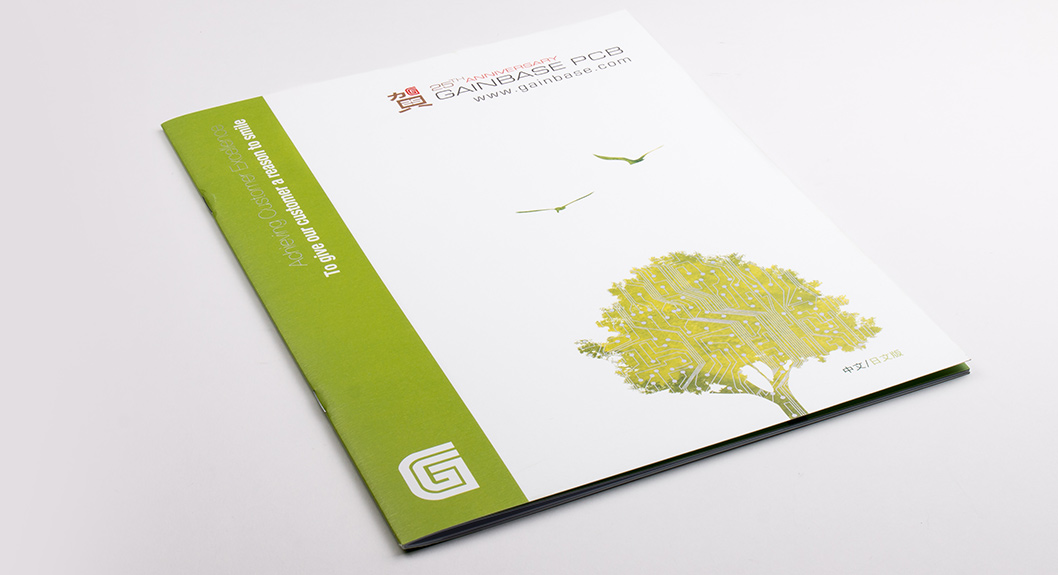 Smarter, HKU
The University of Hong Kong launched the SMARTER@HKU Programme in 2017 to modernise professional services and develop leadership. SMARTER@HKU strives to create the enabling platform to develop a world-class intellectual environment that attracts top student talent and pioneers academic excellence in pursuit of the University's vision of becoming Asia's Global University by 2025.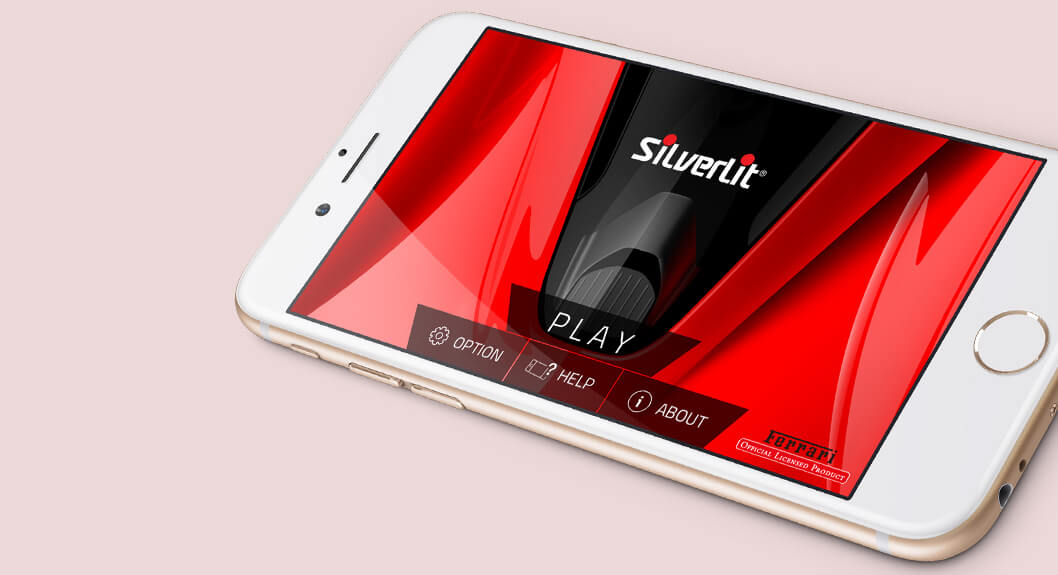 1:50 Bluetooth RC Ferrari
Connect your smartphone or tablet with your 1:50 Bluetooth RC Ferrari and start driving around!
Features:
- One App for 3 different models: Enzo Ferrari, LaFerrari, Ferrari Testarossa
- Auto-detect vehicle model via the App
- Realistic and interactive Dashboard
- Full Gesture and Joystick Control
- Tilt to Drive Forward, Backward, Left, and Right
- Incredible attention to details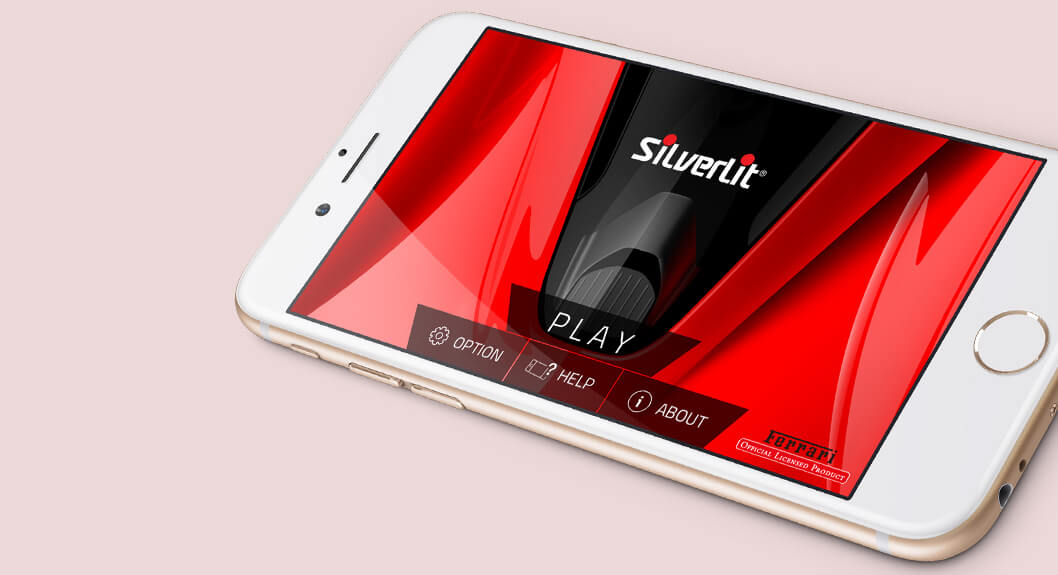 Shun On Healthcare Limited
Shun On Healthcare Limited specializes in the importation, exportation, marketing, selling and distribution of medical equipment, medical consumables, rehabilitation products, as well as healthcare products in Hong Kong, Macau and China. The company is actively expanding its businesses in the healthcare market. Shun On Healthcare Limited is a member of the Shun On Group, a sizable Hong Kong and China based trading corporation with focused businesses in the field of medical and healthcare products.
China Taiping Insurance Group Limited
China Taiping Insurance Group Limited (hereinafter referred to as "China Taiping") is a Chinese state-owned financial and insurance group whose management headquarters is located in Hong Kong. China Taiping was founded in Shanghai in 1929, with the longest history among national insurance brands. China Taiping Insurance Holdings (966 HK) has been listed on the Hong Kong Stock Exchange since 2000, becoming the first Chinese insurer to be listed in Hong Kong.
Hong Kong Shanghai Alliance Holdings Limited
Hong Kong Shanghai Alliance Holdings Limited (formerly known as Van Shung Chong Holdings Limited) is listed on The Stock Exchange of Hong Kong Limited under stock code 1001. We were founded in 1961 as a trader of reinforcement steel to serve Hong Kong's construction and manufacturing needs. Over time, we diversified to include structural long products, couplers and plate and grew to become one of the regions' leading distributors of steel products.
ECT Eichi Technology
ECT Eichi Technlogy was established in the millennium year 2000, and has always been a company dedicated to building and representing brands and enhancing their values in the market. ECT believes in driving brands through delivering true values and quality of products to consumers for ultimate experience.