HKU Summer Institute
Established in 2015, the HKU Summer Institute (HKUSI) provides learning opportunities for secondary, undergraduate and postgraduate students from around the world. Our programmes are uniquely designed to enable students to explore their academic interests and career pathways while enjoying the summer experience of a lifetime at HKU.
Hong Kong Adventist Hospital
As part of the Adventist Health global network, Hong Kong Adventist Hospital (HKAH) is committed to providing comprehensive healthcare to patients in Hong Kong, China, and the Asia Pacific region. Additionally, HKAH offers tailor-made health assessment programs for corporations seeking to improve the health and wellbeing of their employees.
HKUMed135
HKUMed 135th anniversary is an opportunity to reflect on our successes and map the path ahead. In an auspicious start to the celebrations, Clarivate Analytics recently announced that 17 HKUMed scholars had been included on its list of the world's most highly-cited researchers, a record high for the Faculty.
SPCA
The SPCA is celebrating its 100th anniversary and has joined our title sponsor, ProVet, in hosting Hong Kong's first human-pet moon appreciation carnival. On the two consecutive nights of the weekend before Mid-Autumn, we will present to you 'Pawstar Harbour Night' at the new pet-friendly hotspot, the Wanchai Promenade. We sincerely invite all dog owners together with their furry friends big and small to take a trip to the moon under the most dazzling Victoria Harbour scenery and under the theme of 'Pawstar Landing'. Let's experience a night of human-pet bonding and fun!

The donation proceeds will be used to build the largest comprehensive pet-friendly facility in the New Territories.
Canon Corporate Newsletter
The Canon Newsletter showcases wonderful recent events as well as its focus for the coming year. Through this newsletter Canon hope to enhance communications between Canon Hongkong and all Canon valued partners.
St. Paul's Hospital Video
St. Paul's Hospital is a comprehensive, acute private hospital located at the heart of Causeway Bay. The hospital has advanced facilities which are combined with the modern technology and various on-site support services. These facilities enable our team of caring consultants, specialists and other healthcare professionals to deliver professional service in a friendly and comfortable environment. St. Paul's Hospital is committed to improving its facilities and personnel training. The spirit of St. Paul's Hospital is in pursuit of excellence in the provision of service to its clients.
Bee Cheng Hiang
Bee Cheng Hiang takes its root in Singapore in 1933, and nowaday have more than 370 branches over the world. The brand adheres to the principle of customer first with more than 80 years of commitment, to provide customers with the best  products, let them share with their loved ones, and enabling them to experience pleasant moments in their lives.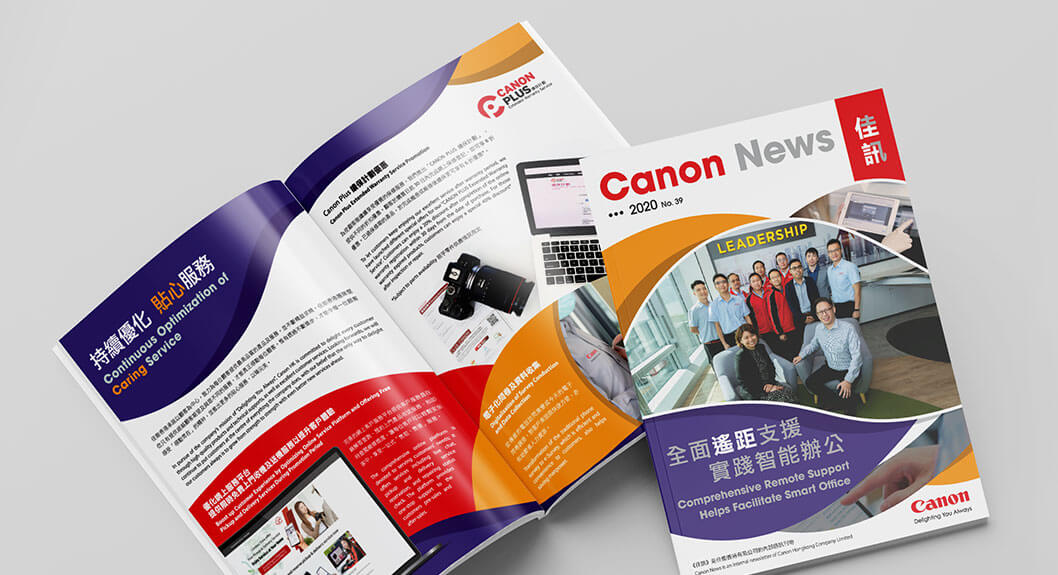 Canon News 2020
Canon News is an internal newsletter of Canon Hongkong Company Limited. It is published by Corporate Communications Division once a year.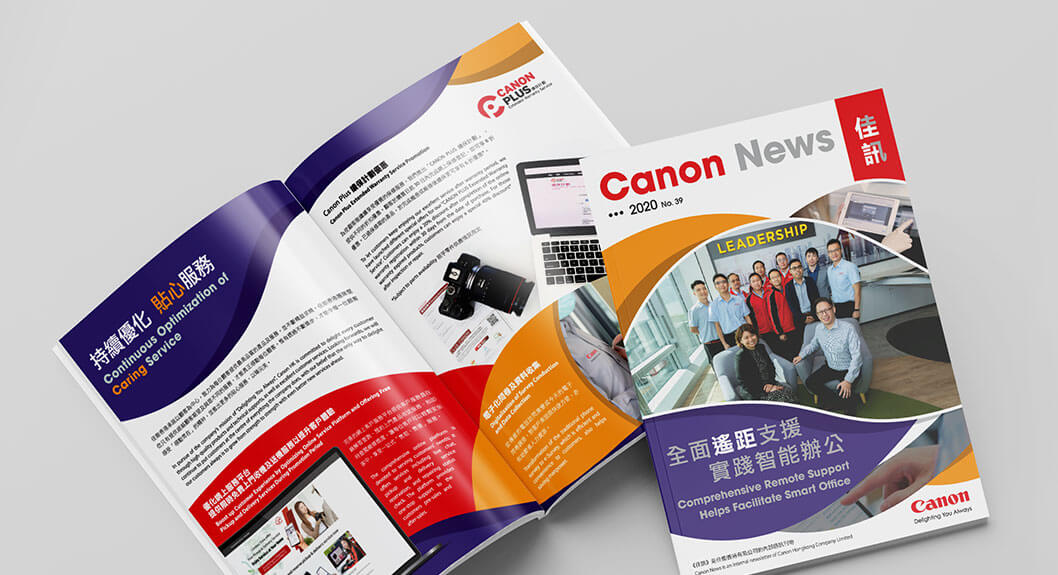 HKBH Ambulatory Medical Centre
Hong Kong Baptist Hospital (HKBH) Ambulatory Medical Centre is a one-stop day care medical services under HKBH. Conveniently located at the heart of the Kowloon East CBD, it takes just 5-min walk from the Centre to the nearest MTR Station (Exit B5, Ngau Tau Kok Station).