Paisano's was established in 1982 and arrived Hong Kong in 2009. Paisano's Pizzeria introduced the 24" Pizza to Hong Kong as well as Pizza by the Slice. It remains a place for the locals to enjoy their freshly baked pizzas and pasta at local food prices.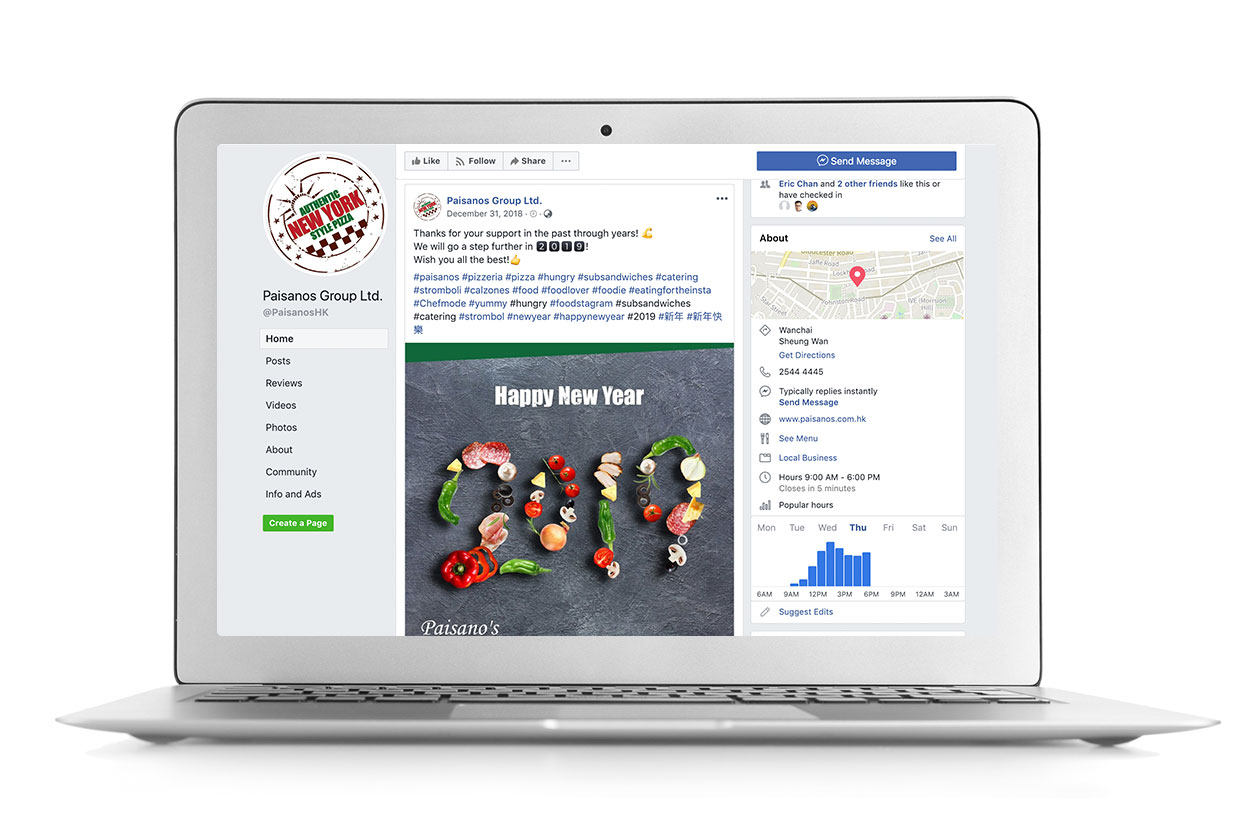 When there are tons of posts can be found while people keep scrolling on the news page of Facebook, maybe informative or entertaining. To stand out from the crowd, we must leave an opportunity for them to engage with our posts, like asking them question which can arouse their curiosity in searching for the answer.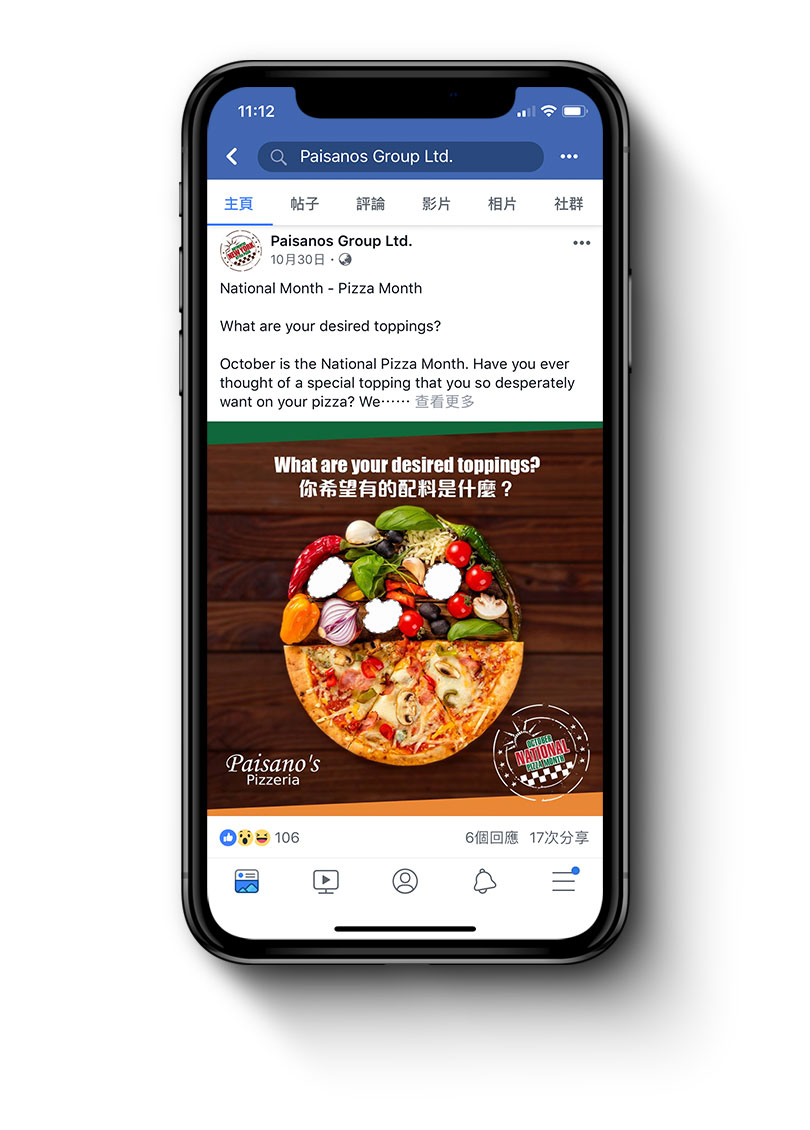 As our client is a catering company, it is certain that we will promote their food and beverages through the social platform. We will try to combine the promotion with some hot topics, so more people will notice the post and getting interested in it.
Since we are helping this client to transform their business from offline to online, we will immediately announce notices or share different news to their customer in order to maintain brand loyalty.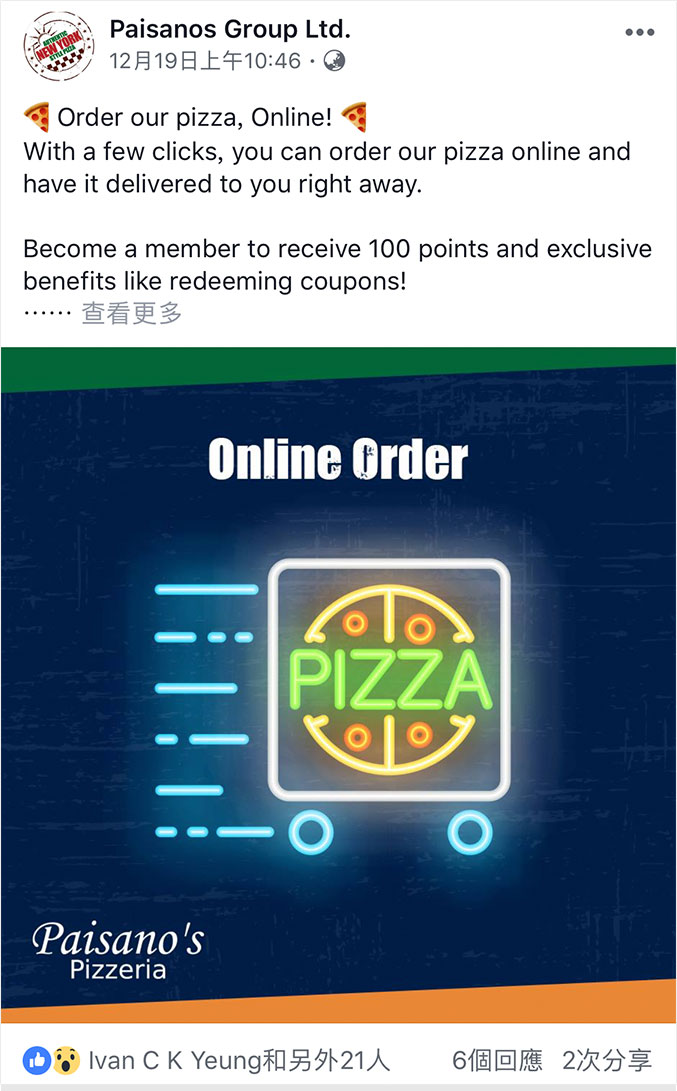 We hope more customers will get to know this delicious brand by increasing its exposure through different social platform.