Pitching in an elevator?
Elevator Pitch Competition (EPiC), organised by Hong Kong Science and Technology Parks Corporation (HKSTP), is an exciting tech startup challenge drawing hundreds of brilliant minds from the globe to unleash their brain powers.

Every year, the website of this EPiC event is revamped to give a fresh look to the outside world. This year, YSD was responsible for such a great work.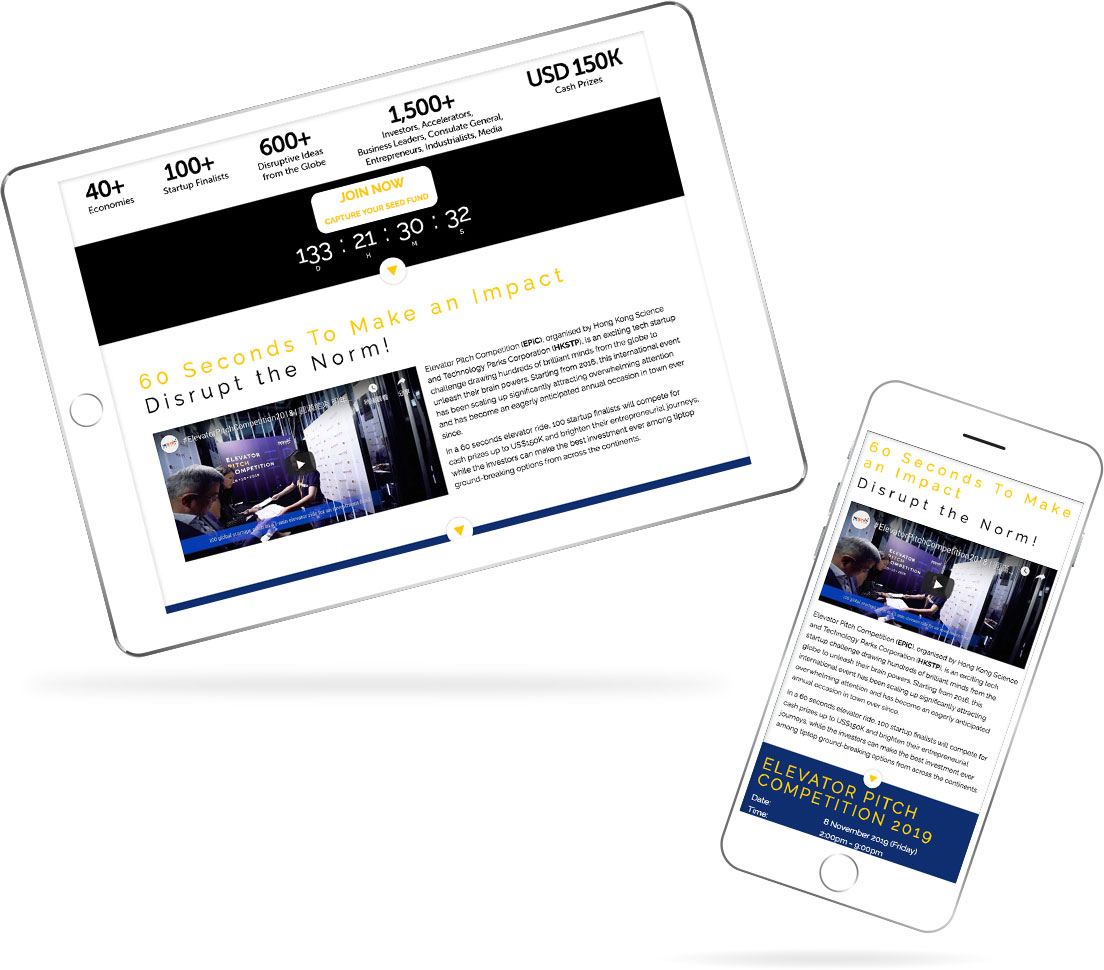 The first thing we thought about was how to present the event's procedure in a nice way. To do this, we consolidate the event's multiple processes into a simple infographic. We designed the icons inside with the event's main colour - yellow, and bolded important information to help users understand the big picture.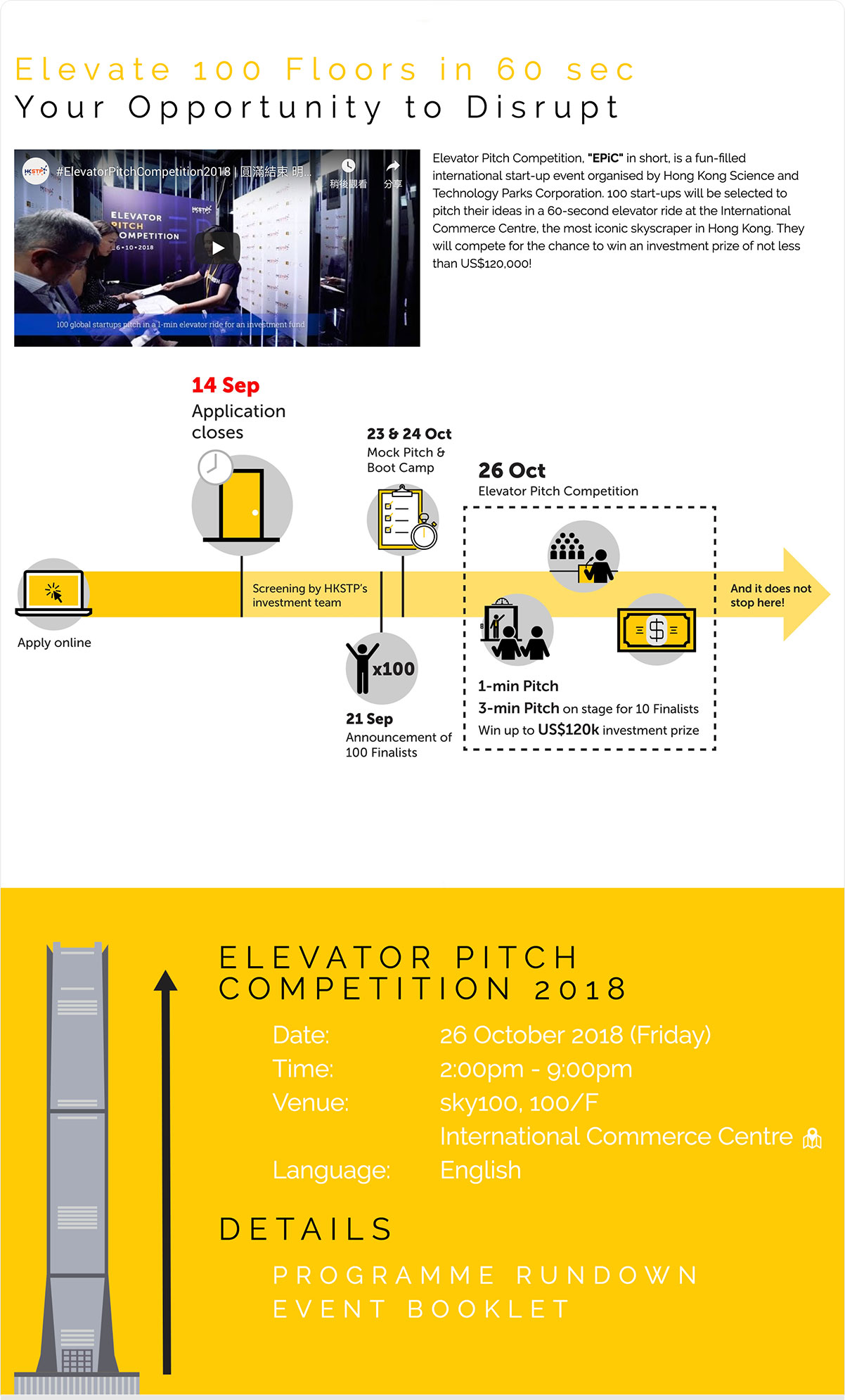 The second thing we worked on was the event details. Since the beginning, we understood that the main purpose of this site was to attract users to join the event. This was why we hid less important information in popups and accordion, such as FAQs, Rules & regulations and partners. In this way, users are less likely to be overwhelmed by the details.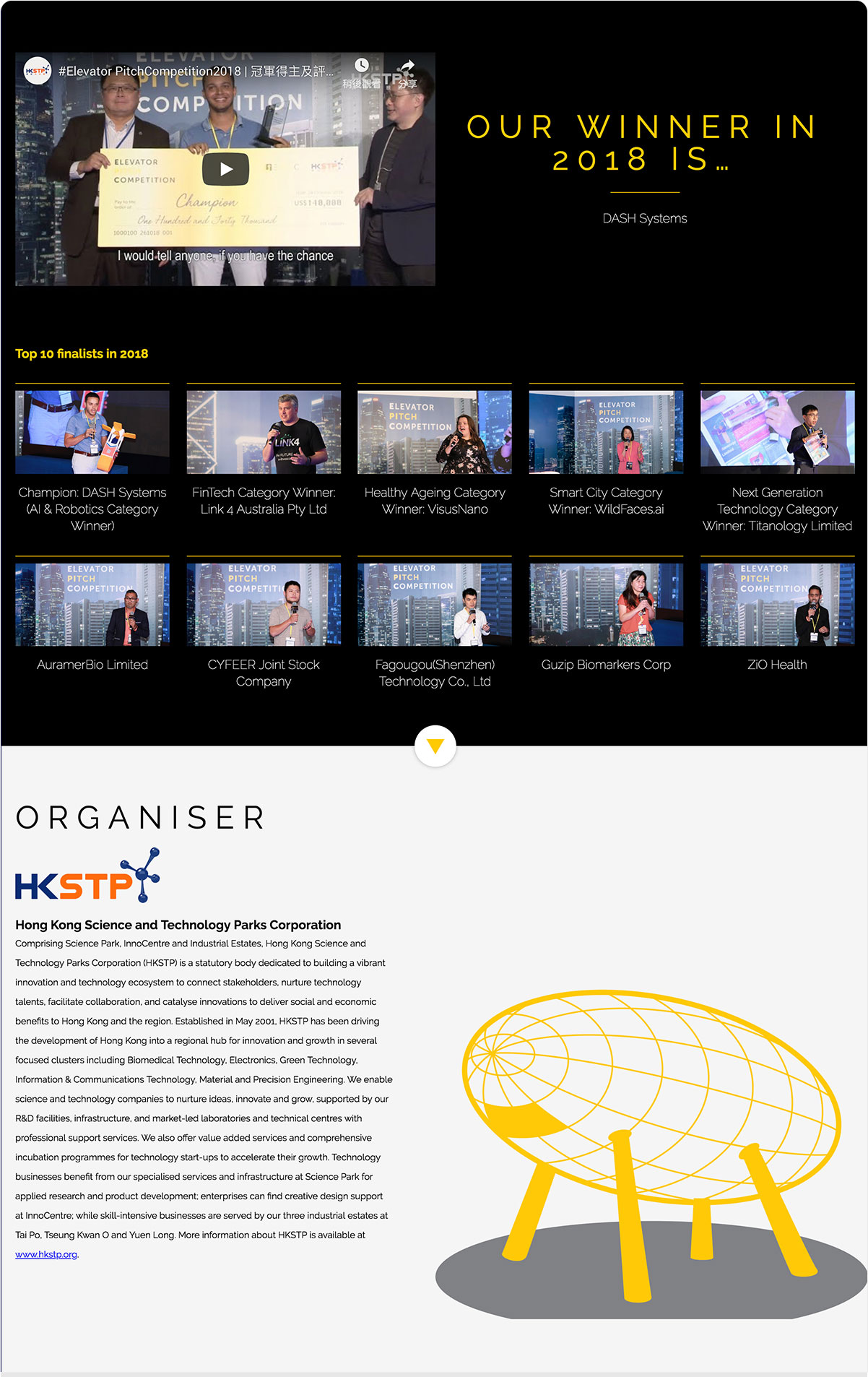 The third thing was the one-page design. This design keeps all the information on a single page, which means users can understand all major messages of the event after going through just one page. This is a great benefit when comparing with a multi-page website, in which users may leave the site before consuming the primary messages of the site.

In a nutshell, this one-page website presented the event details in simple and informative ways.zWe hope our client is satisfied with this design and wish them success for any future events.