The Chartered Insurance Institute is a professional body dedicated to insurance and financial planning education. They offer professional insurance and financial courses to all levels of professionals to satisfy their ever-growing need for the newest industry knowledge, and help them acquire globally recognized certificates and professional titles.
As an educational institution, being professional is key as students and industry practitioners want to learn the most updated knowledge and from the very best teachers. Therefore, the institution's website has to be informative and professional, yet also simple enough to be fully understood.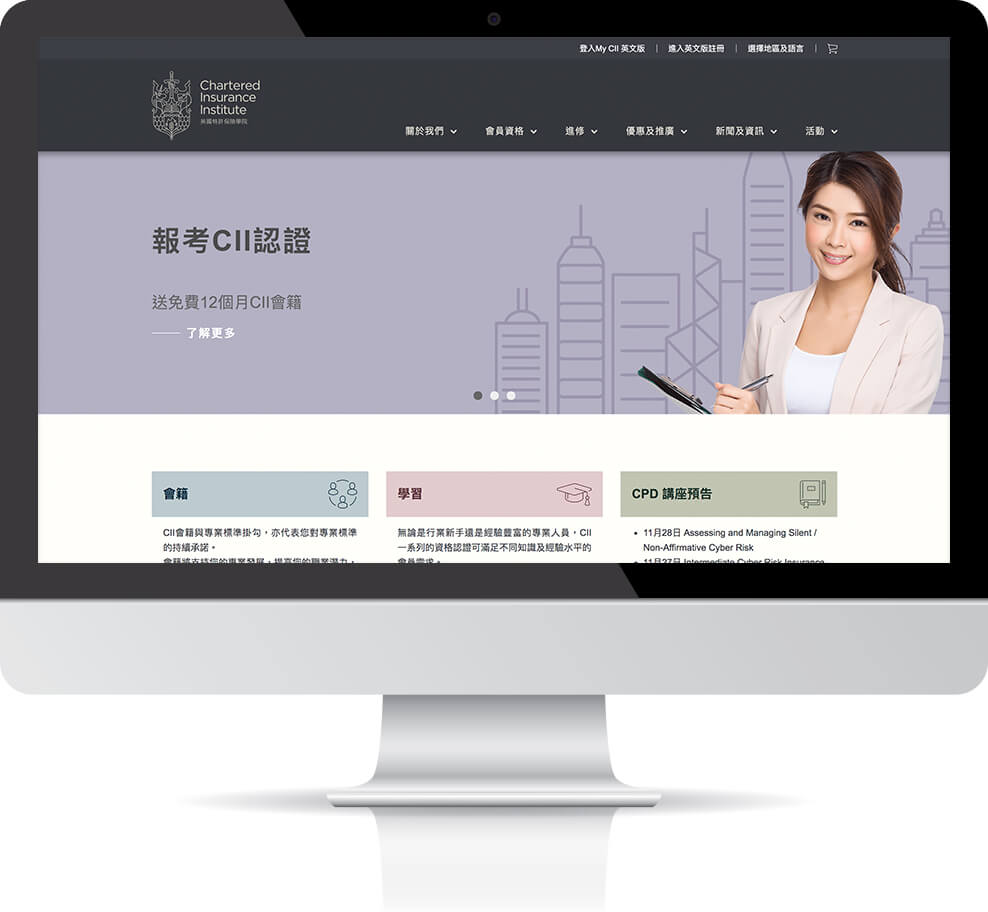 This is why we start by choosing a color scheme that matches their professional image. The blue color we chose is slightly grey and dark, which is usually seen in premium leather and branded products. This premium feeling helps build up users' confidence and trust towards CII, when they first arrive in the website.

Other than the color, we also designed plentiful self-explanatory icons to complement the course descriptions. These icons are like the index in book. Just by looking at these icons, users can grasp the core idea of each course. Then the users can read on the course description for deeper understanding.


The best part is the calculation program we designed for the website. This site offers multiple diploma and qualifications for their student. Each of these qualification requires students to study different course and earn respective credits.

Normally, students need to calculate and bear in mind course credits. This process, however, can be daunting and inconvenient. This is why our calculation program is such a great help. It allows students to select the qualification they are aiming for, mix and match the courses they would love to take and check if those courses fulfill the qualification's credit requirement, effortlessly and instantly.