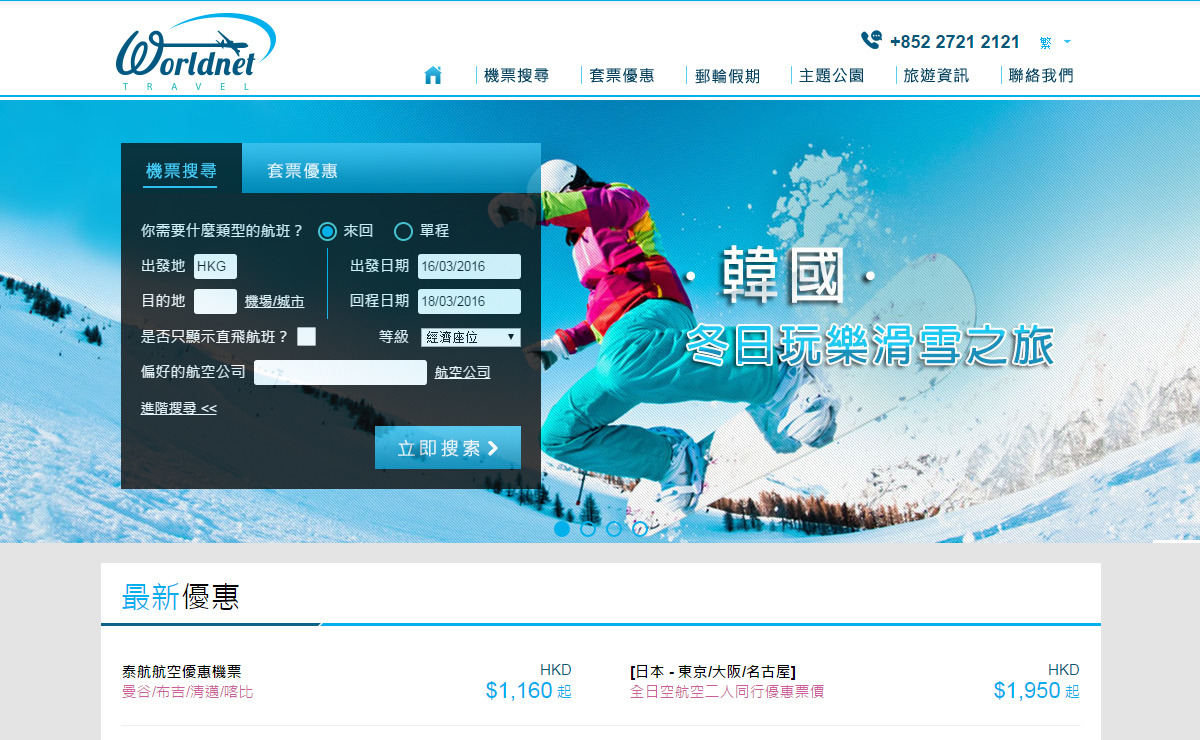 Tourism business operating in Hong Kong for many years, is one of the best and with the goodwill of the international tourism sector in Hong Kong, the Group's companies include: Group keen to diversify its tourism business, including prepare world tours, luxury cruise holidays Acting refined European riverboat, Corporate travel rewards Program, a private independent groups, overseas conferences and exhibition project management, student summer study tour program, since leisurely row ticket, booking tickets and hotels worldwide, charge d'affaires and other tourist visa and travel insurance. Group with high efficiency through the systematic management of business operations and planning, to achieve high-quality professional departure from concept, to provide customers with high quality, professional travel products industry known reputation as industry leaders. Group actively expanding in China in recent years, more integrated tourism business, and actively promote the domestic tourism market.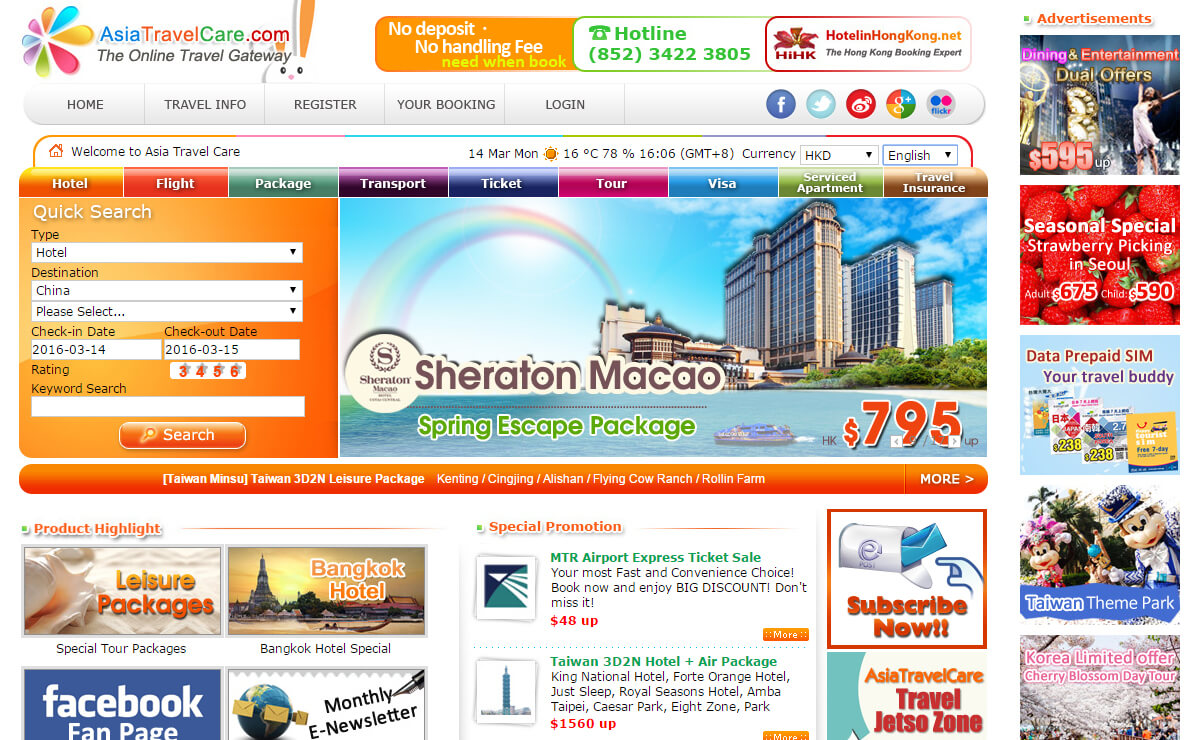 AsiaTravelCare.com (TIC Lic. No.353113) is a leading online travel company, with headquarter in Hong Kong and offices across Asia Pacific. Over the years, we had developed a long-term fruitful relationship with regional and global strategic business partners including airlines, hotels and travel agencies. With a team of friendly and service-oriented staffs, we always strive to offer you great deals on travel, the easiest transaction and the most intelligent information.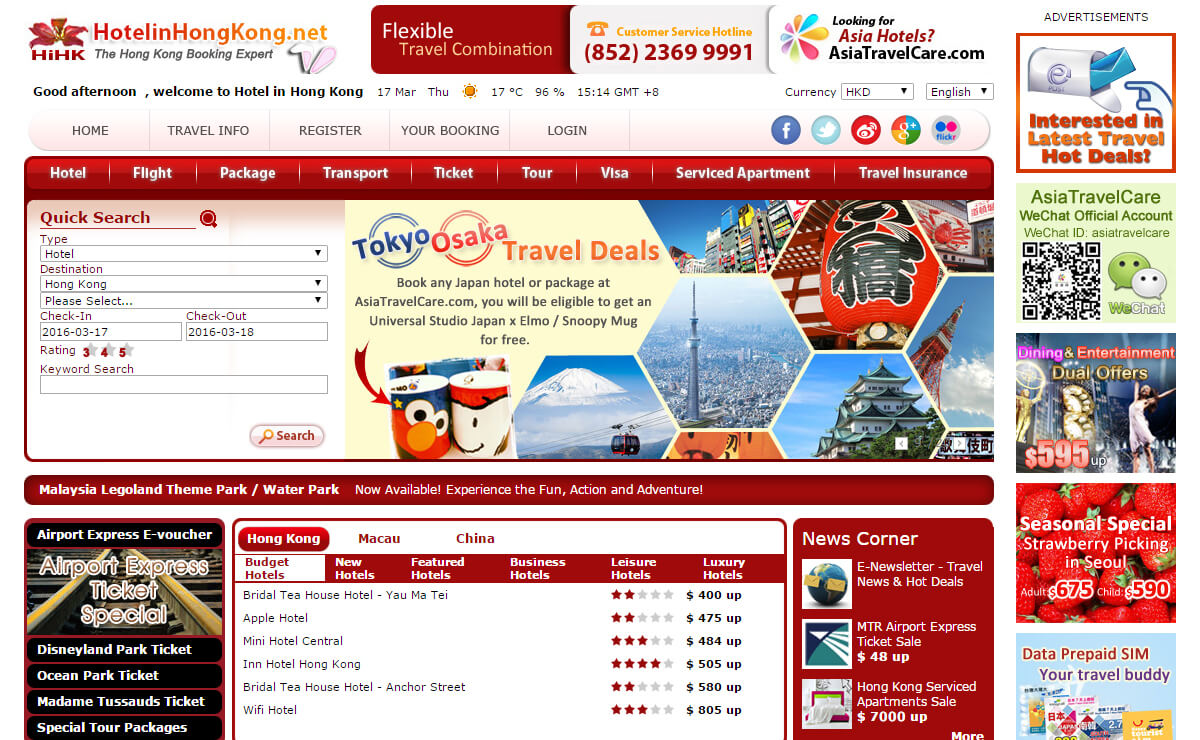 HotelinHongKong.net is a leading online travel retailer that provides diversifies travel services to meet our customer's every single need. It is founded by ASIA TRAVEL CARE COMPANY LIMITED (TIC Lic. No.353113), with headquarter in Hong Kong and offices across Asia region, (focusing in Hong Kong, Macau, China and Asia).