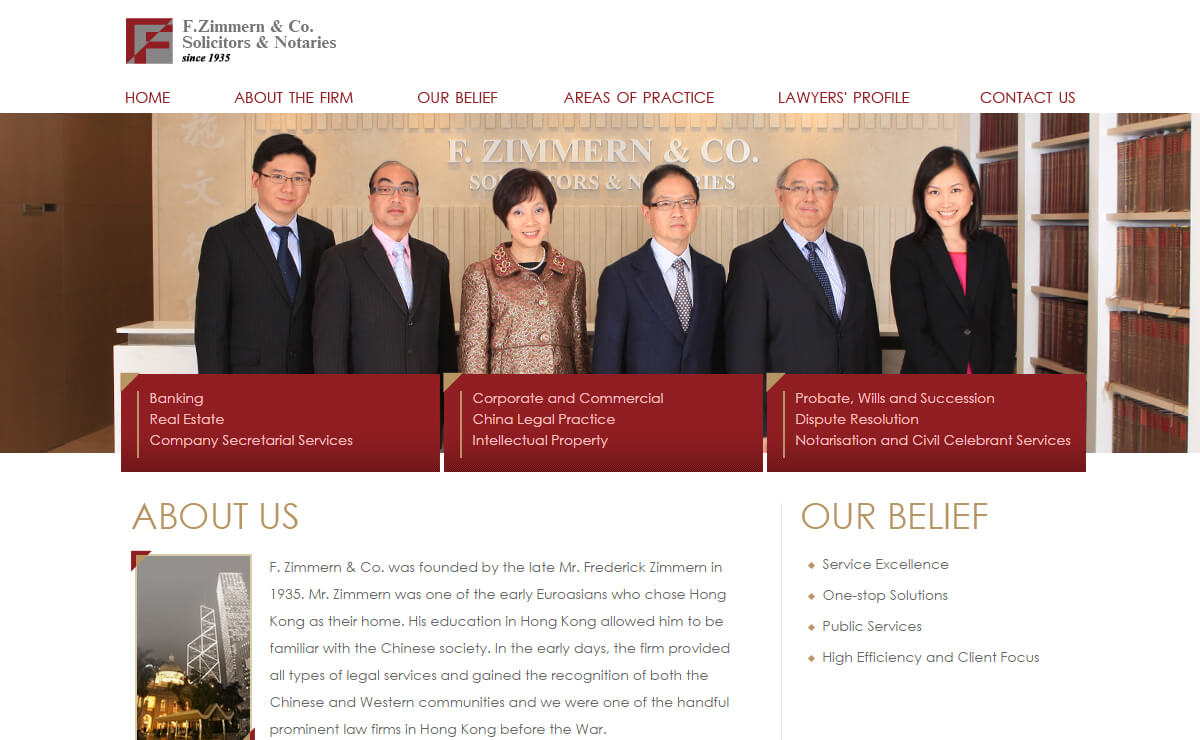 F. Zimmern & Co. was founded by the late Mr. Frederick Zimmern in 1935. Mr. Zimmern was one of the early Euroasians who chose Hong Kong as their home. His education in Hong Kong allowed him to be familiar with the Chinese society. In the early days, the firm provided all types of legal services and gained the recognition of both the Chinese and Western communities and we were one of the handful prominent law firms in Hong Kong before the War.
Cho Mei Ting & Co. is an energetic law firm. We offer a wide range of services and our areas of practice cover conveyancing and real property, landlord and tenant, matrimonial proceedings, probate, civil litigation, immigration, trademark application, civil celebrant of marriage, commercial work, winding up and bankruptcy.
Our dedicated staff is committed to provide efficient and hasslefree services to meet our clients' specific and individual needs.